Welcome to our website!
Click here to see the Spring 2015 EZ Reader Newsletter
Didn't get your EZ Reader?! Filll out this form to ensure we have a good mailing address for you.

[May 21st 2015]
Saturday October 10's Homecoming banquet registration will open later this summer. There is a block of room available now at the La Quinta Inn in GF. Please navigate here for more info and details.
Epsilon Zeta brother Jerry Vandewalle has been selected by the Grand High Zeta to receive the Order of Achievement award this year. More info here.
The chapter held its annual Parents Formal recently and it was a big success. And the chapter has now wrapped up the spring semester and is on summer break.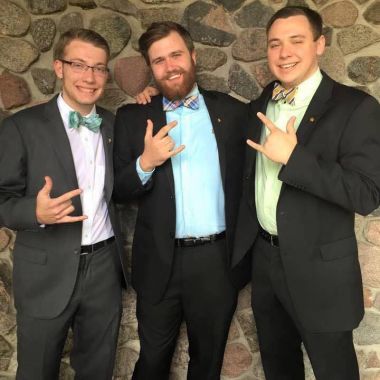 Some members at Parents formal.