Welcome to our website!
Click here to see the Spring 2015 EZ Reader Newsletter
Didn't get your EZ Reader?! Filll out this form to ensure we have a good mailing address for you.

[August 24th 2015]
The back-to-school work weekend was very productive! Thanks to all alumni and active members that participated. The semester is now underway :)
Saturday October 10's Homecoming banquet (at the Ralph) registration is filling up! There is a block of room available now at the La Quinta Inn in GF. Please navigate here for more info and details.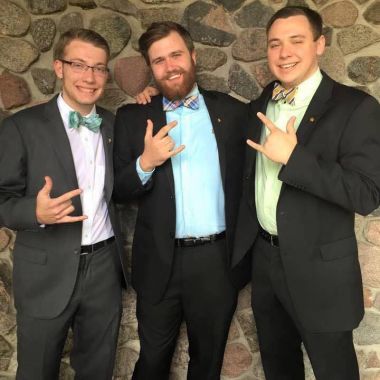 Some members at Parents formal.