Welcome to our website!
Click here to see the Fall 2016 EZ Reader Newsletter
Didn't get your EZ Reader?! Fill out this form to ensure we have a good mailing address for you.

[March 17th 2017]
The chapter is now at nearly 70 men strong!! The chapter is presently on spring break. This week the House Corporation elected its new elected and honorary directors and officers and appointed its advisory council members. List of directors, etc. here.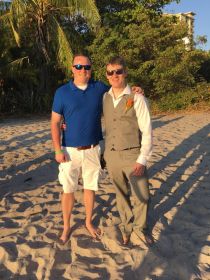 Brother Zac Hager's wedding celebration