Welcome to our website!
Click here to see the Fall 2014 EZ Reader Newsletter
Didn't get your EZ Reader?! Filll out this form to ensure we have a good mailing address for you.

[March 11th 2015]
The chapter is fast approaching spring break and has 6 new associates this semester! The March Alumni Hockey Weekend was a blast! Thanks to all who made it out.
The Chapter held a boot hockey brotherhood event and is performing well this semester in intramural hockey.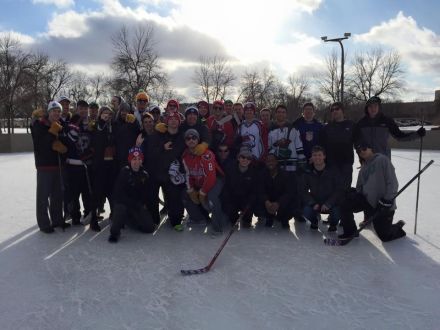 Chapter boot hockey brotherhood event.