Welcome to our website!
Click here to see the Fall 2014 EZ Reader Newsletter
Didn't get your EZ Reader?! Filll out this form to ensure we have a good mailing address for you.

[March 28th 2015]
The Homecoming banquet on Saturday October 10 is going to be historic! Please navigate here for more info and details.
Alumni gathered for the annual Minneapolis based NCHC Hockey Tournament to cheer on the UND hockey team.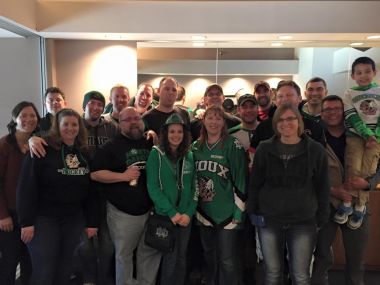 NCHC Hockey Tournament Alumni Gathering